Project: Restaurant Menus
Client: Northstar Cafe / Third & Hollywood / Brassica
Deliverables: Printed Menus
Dates: 2021–2022
Redesign of restaurant menus for three distinct restaurant brands with new layouts and typographic styles.

---
Northstar Cafe is an organic cafe serving American cuisine with several locations around Columbus, Ohio. In anticipation of opening their first location in the Cleveland, Ohio area they wanted to introduce a rebrand of their menus to all locations. This included a new wordmark, menu formats, and typographic styles.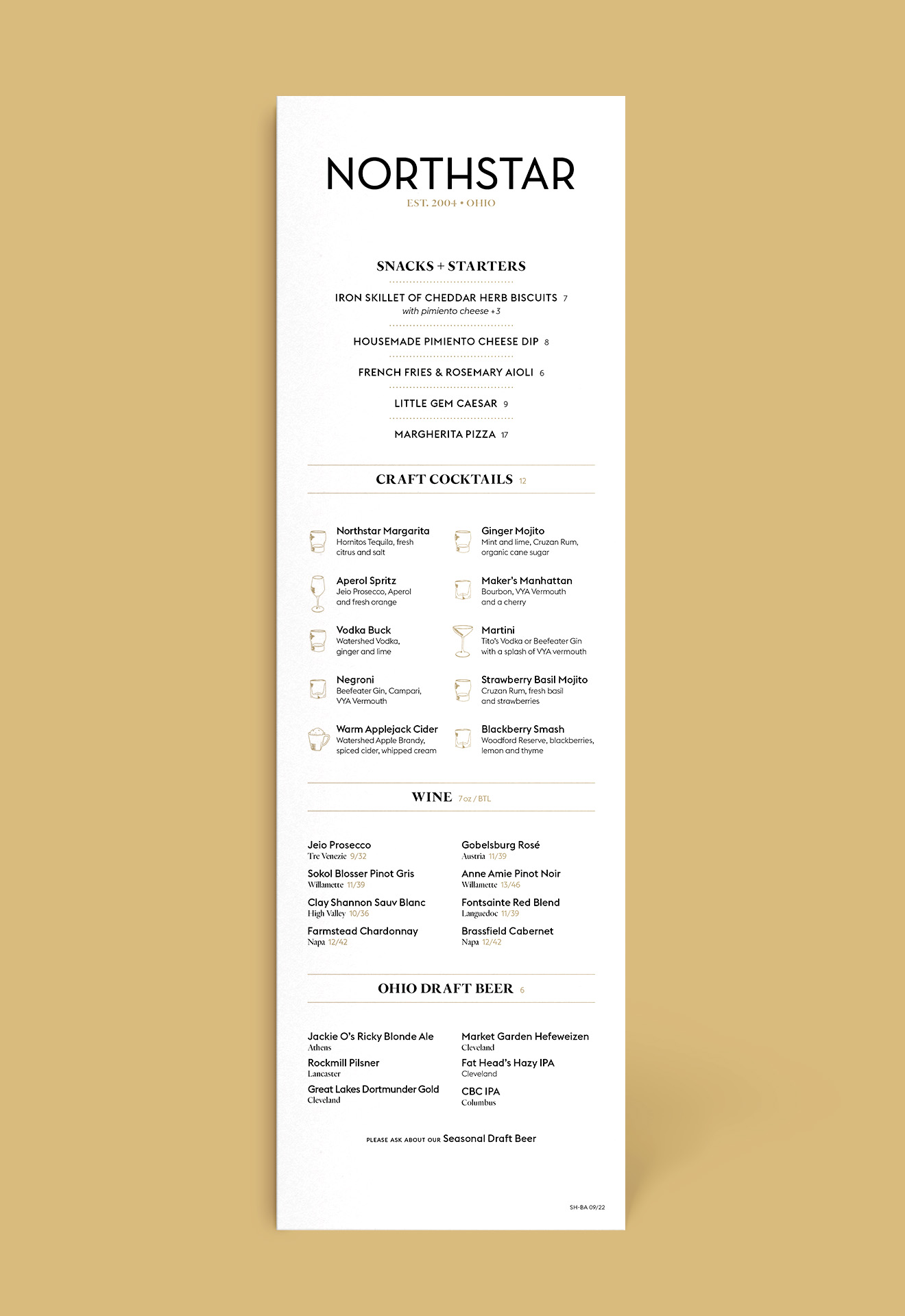 ---
Third & Hollywood is an upscale American bar and grill in Grandview, Ohio. Updates included all new typographic styles to bring a contemporary feel to the menus without losing traditional elegance.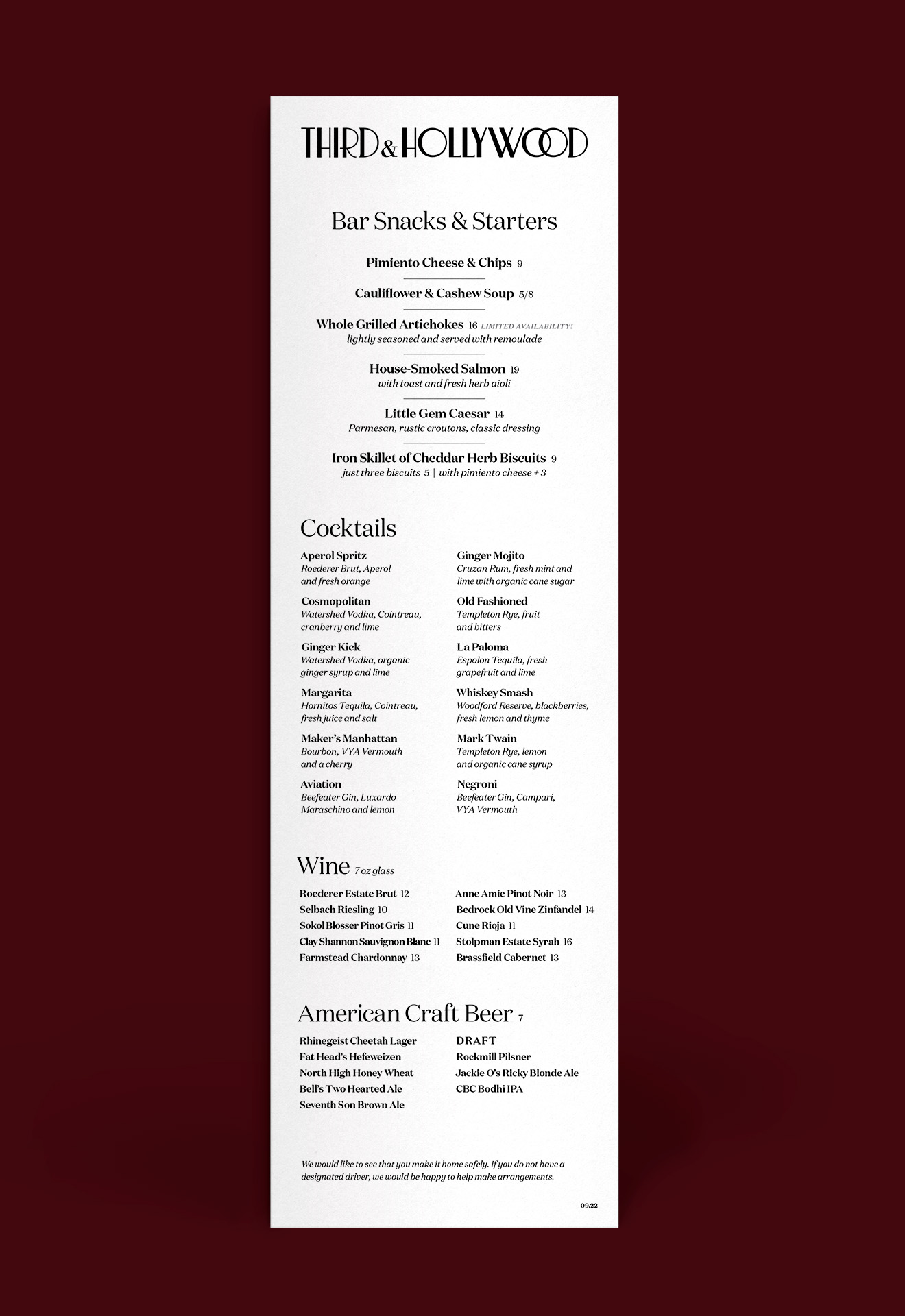 ---
Brassica is fast-casual Mediterranean sandwich and salad concept with a build-your-own style of menu. This dine-in guide was created to help guests navigate the ordering line with each of the customizable options. The backside also included an allergen guide for those with dietary restrictions.