JULIA REICHERT
Wexner Center for the Arts
2019
Academy Award–winner Julia Reichert has produced one of the most distinguished bodies of work in American independent film. Julia Reichert: 50 Years in Film celebrated the Ohio-based filmmaker's career with a 10-documentary retrospective and companion publication.

Assets: 36-page booklet, postcard schedule.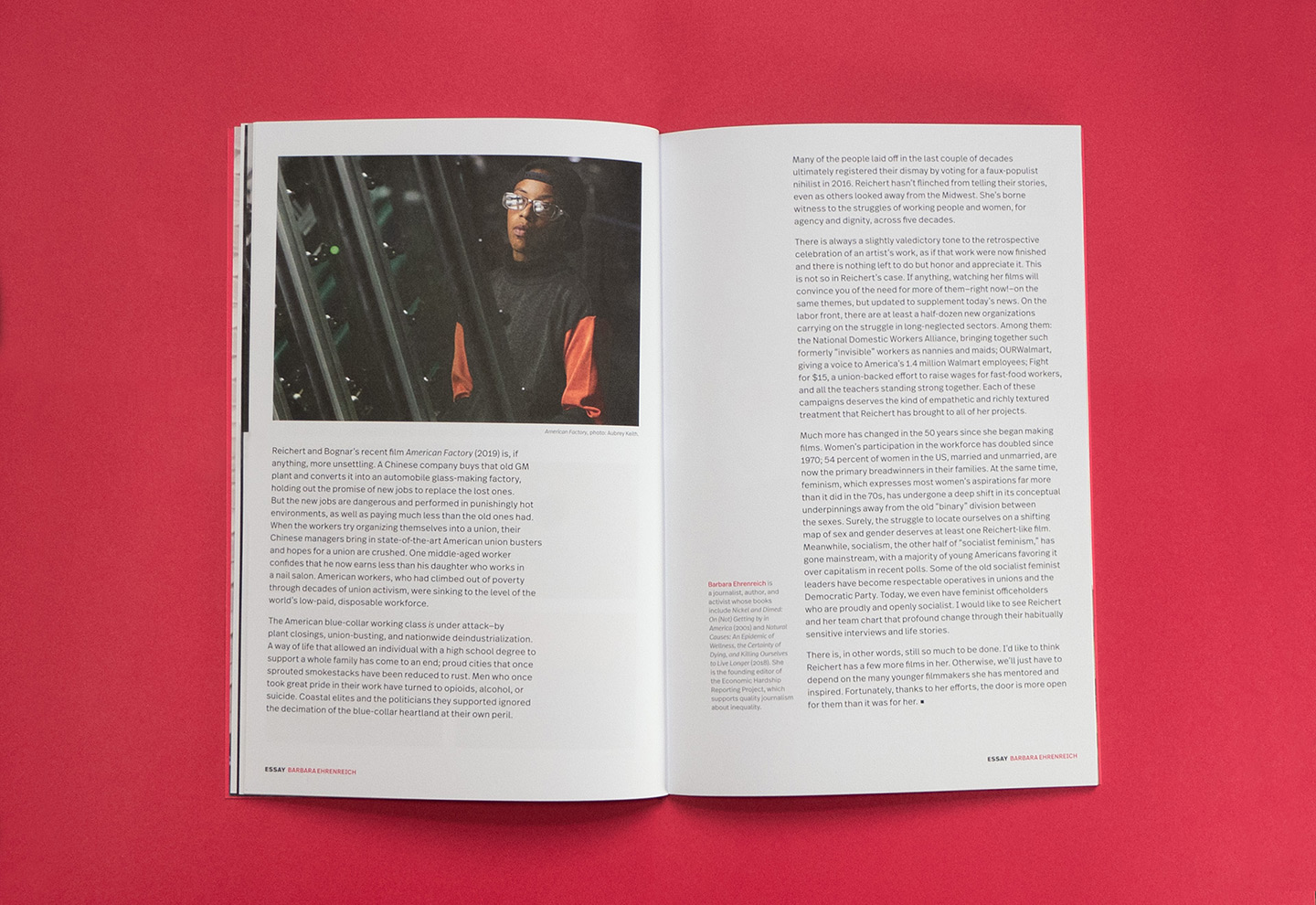 HERE
Wexner Center for the Arts
2019
HERE: Ann Hamilton, Jenny Holzer, Maya Lin explored ideas of place, time, language, and perception through projects by three highly influential, Ohio-born visual artists whose careers align with the 30-year life of the Wexner Center. A conceptual identity system was created to unify the elements of each artist through multiple applications.

Assets: exhibition graphics, billboard, invitation, editorial features.

Creative Direction:
Brandon Ballog
Lead designer:
Kendall Markley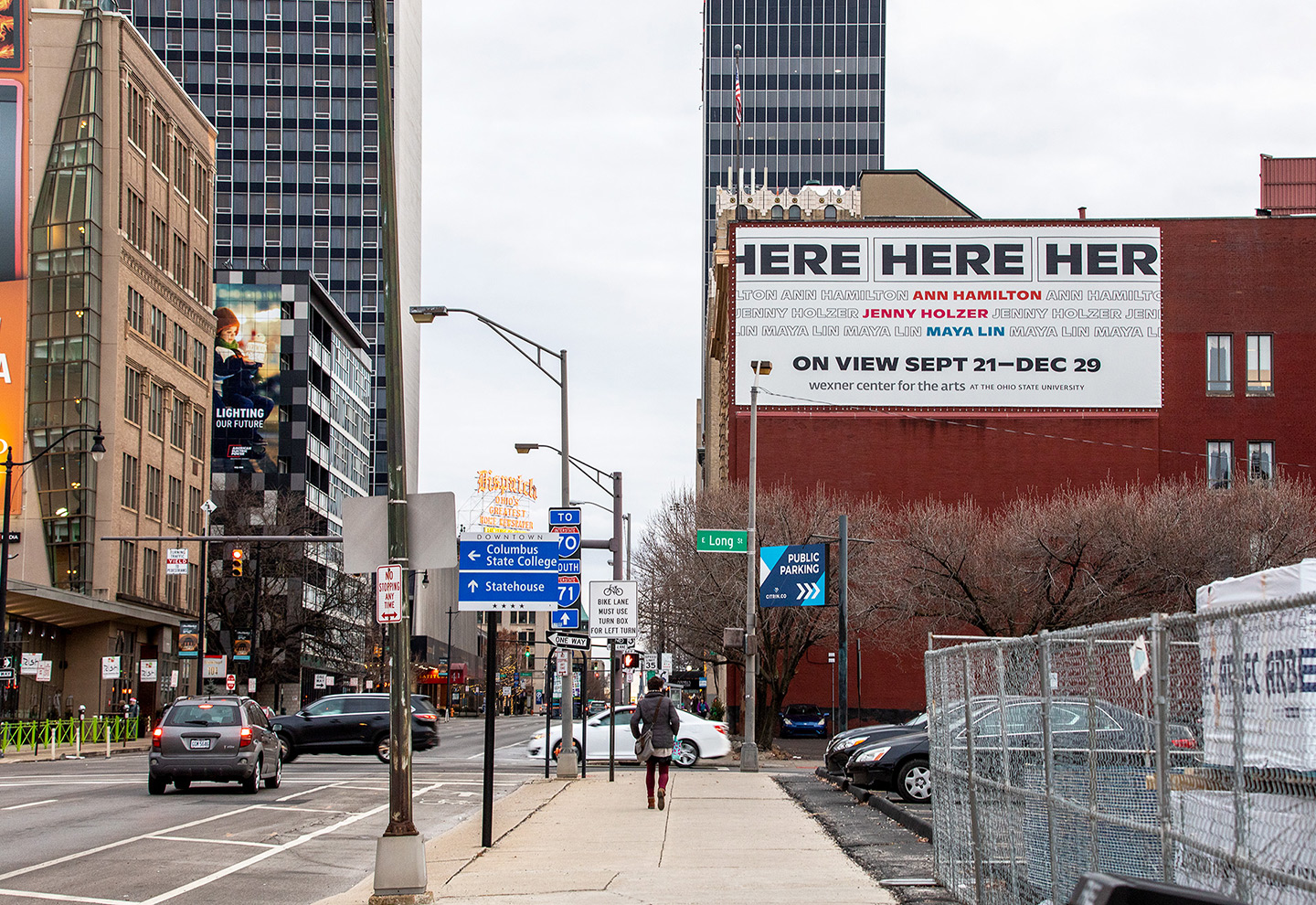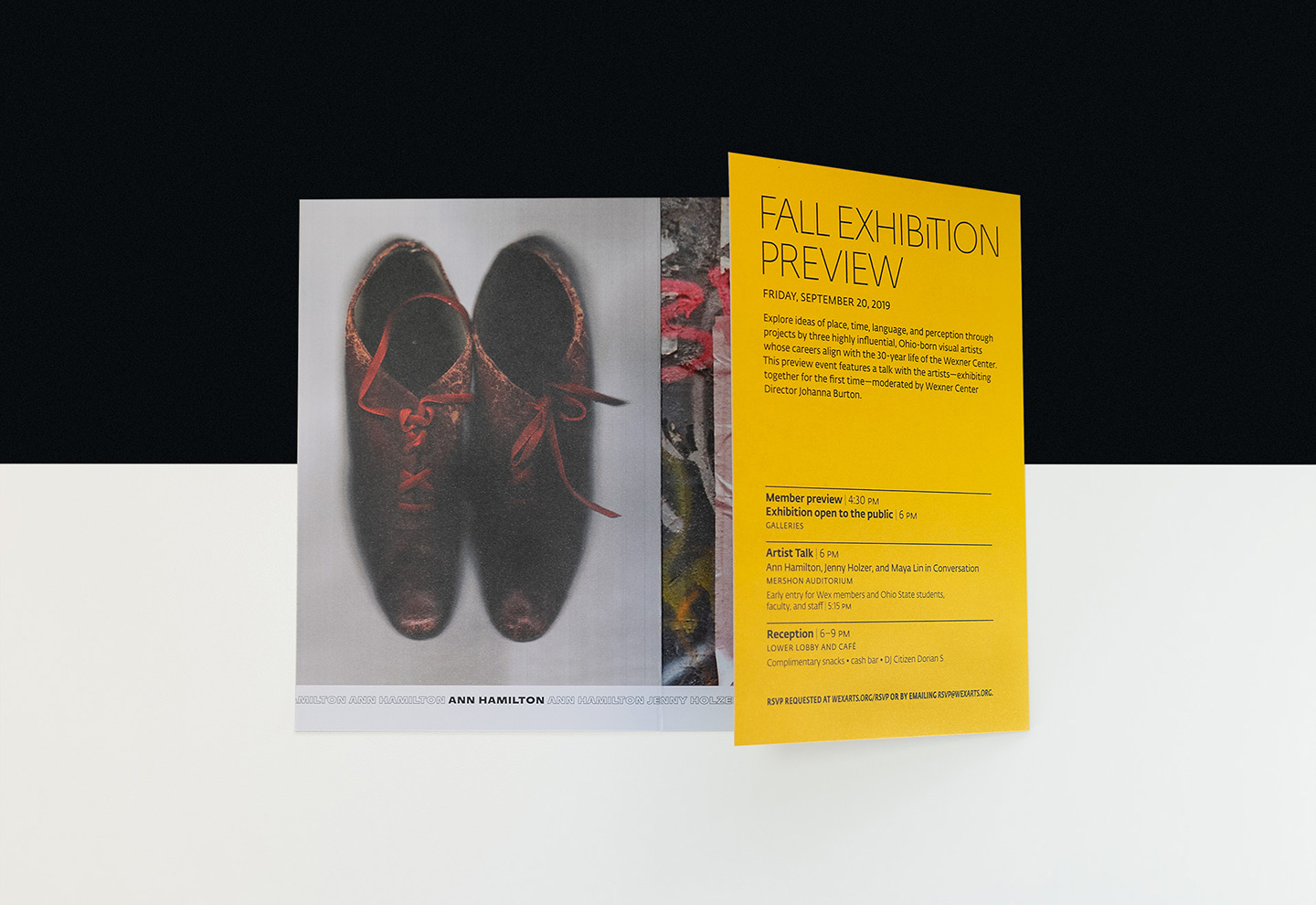 INHERENT STRUCTURE
Wexner Center for the Arts
2018
Inherent Structure showcases a group of 16 exceptional artists who challenge abstract painting's historical associations with chance, gesture, and aesthetic purity.

Assets: identity creation, 28-page gallery guide, exhibition graphics, editorial feature, and motion graphics.

WEX THIS WAY
Wexner Center for the Arts
2019
An environmental signage update to the Wex building and surrounding areas to aide in navigation to the front entrance amidst neighboring construction on the Ohio State campus.

Assets: Large banners, adhesive floor graphics, and pole banners.

Co-designers:
Michael Fletcher
Kendall Markley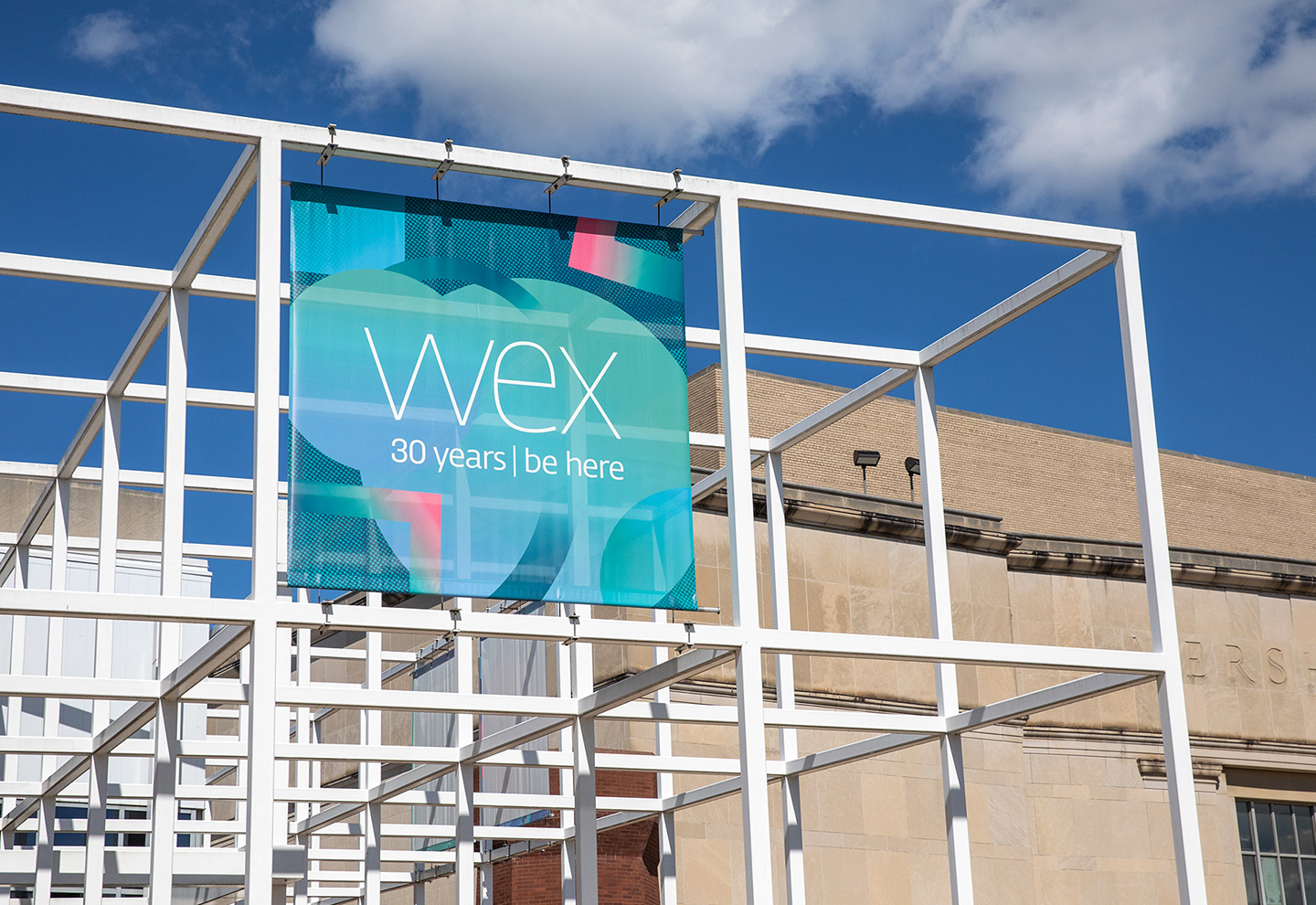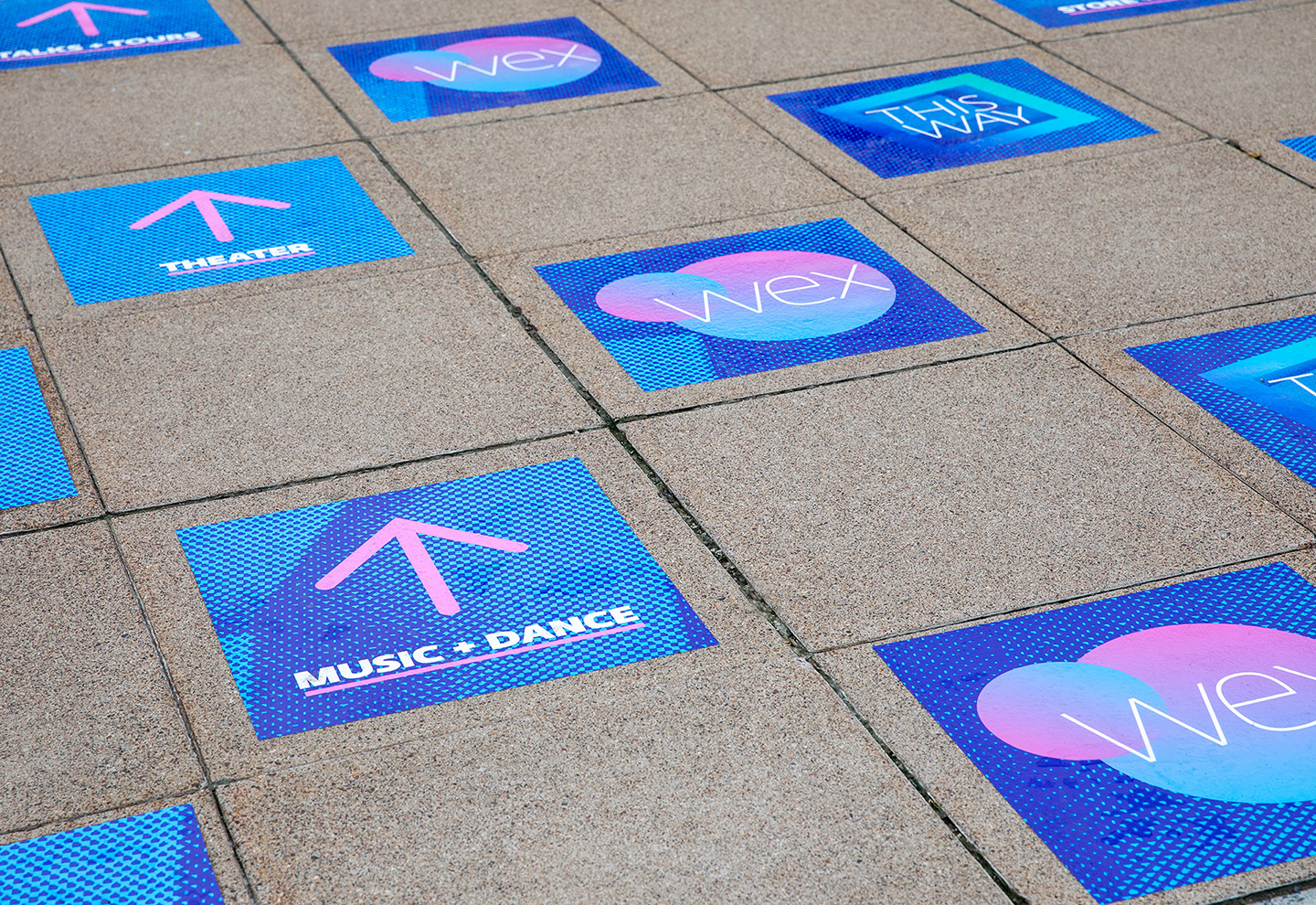 CATHERINE OPIE
Wexner Center for the Arts
2015

Ohio-born, internationally renowned photographer Catherine Opie returned to the Wex for the regional debut of a recent series of formal portraits and abstract landscapes.
Assets:
identity creation and editorial gallery guide featuring excerpts by her portrait subjects. The inside unfolds to reveal a poster of one of her abstract photographs.